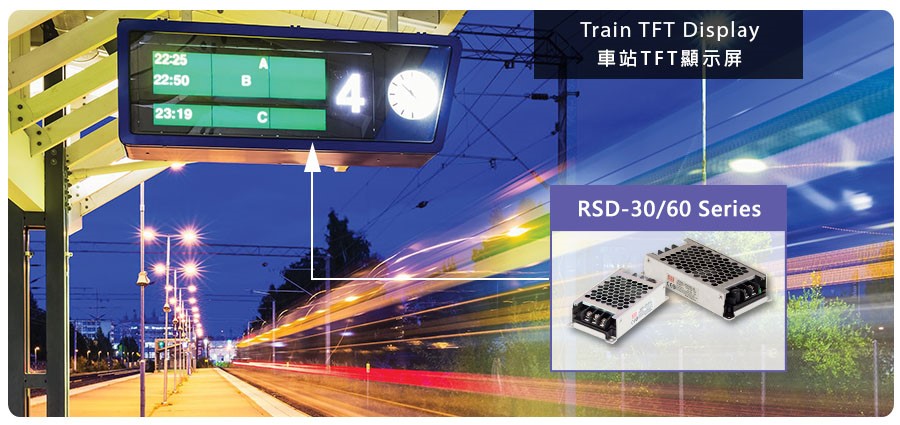 RSD-30/60 Series Product Information
For completing product line of enclosed type DC/DC converter, MEAN WELL is unveiling RSD-30/60 series after announcing RSD-100/150/200/300, to satisfy the various needs of vehicle applications. Featuring with 4:1 wide input range and 4000VDC input/output isolation, RSD-30/60 series are well-characterized by 5G anti-vibration ability, wide range working temperature of -40~+70℃, 1U low profile (25mm). In addition, they are equipped with built-in constant current limiting circuit and protections for overload, short circuit, output over voltage and input reverse polarity.
With advanced high efficiency circuit design, RSD-30/60 series possess efficiency up to 93%. On the other hand, all series are semi-encapsulated for protection of PCB, providing the basic ability of anti-moisture, anti-dust, anti-vibration and heat dissipation. Therefore, they can be cooled without any forced-air cooling equipment but still able to work at ambient temperature range between -40℃ to +70℃, which well fit in with the applications of harsh environment such as high temperature, dust, and moisture. The design of RSD-30/60 complies with ITE standards (IEC60950-1 and EN55032) and railway certificates (EN50155, EN45545-2 and IEC60571), so that they are suitable for all kinds of vehicle applications including railway, subway, metro rapid transit system, bus, leisure trailer, vessel……etc. One more thing, for the applications of two-stage isolation, voltage stability and harsh industrial installation such as security system, DC UPS system, and telecom equipments, RSD-30/60 can perfectly meet the requirements as well.


RSD-30/60 Product Features
EN50155/EN45545-2/IEC60571 railway related regulations compliance
1U low profile (25mm)
4:1 wide input range: 9~36VDC, 18~72VDC, 40~160VDC
4000VDC input/output isolation
High efficiency up to 93%
Cooling by free air convection
-40~+70℃ wide operating range
Built-in constant current limiting circuit
Protections: Short circuit / Overload / Over voltage / Input reverse polarity
LED power indicator
Approval: CE
Dimension (LxWxH) : RSD-30: 113×60×25mm/ RSD-60: 128×60×25mm
3 years warranty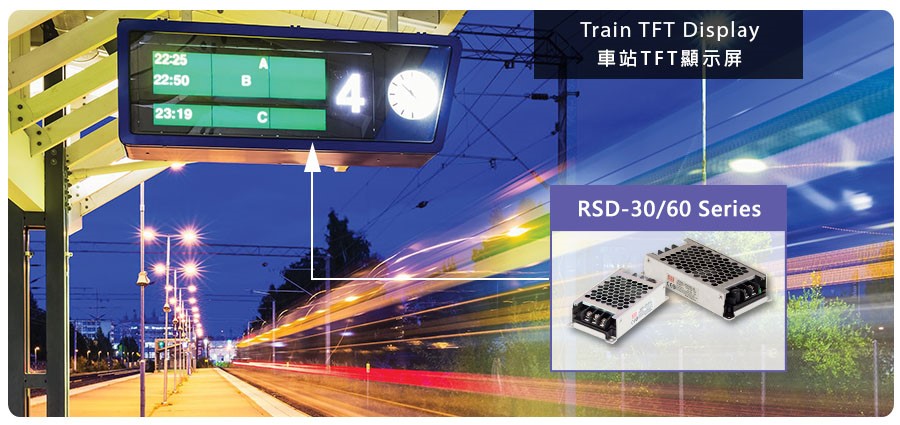 RSD-30/60 Product Order Information